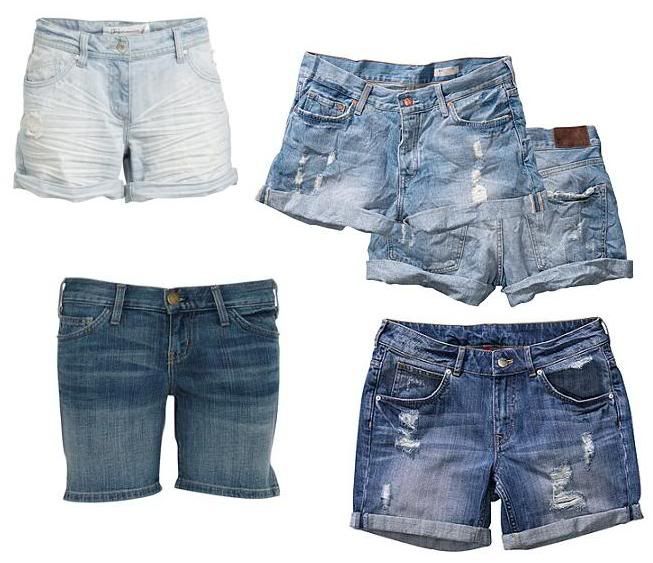 Top from left: Ellos 249,-, H&M 199,-
Bottom from left: Current Elliott 1860,-, H&M 199,-
Shorts må der til, og jeg kigger lige nu efter nogen i denne her stil. Gerne lidt slidt, og ikke alt for korte ben.. vil bruge dem med tights indtil det blir varmere..
Har klippet nogle gamle jeans af idag, og tror at de er fine nok.. skal lige ha dem vasket et par gange, så den klippede kant blir mere slidt..
-
I need shorts.. and I like THIS kind of shorts. I will use them with tights until the weather gets warmer..